having
a partner
is no crime

Resume no less than the quintessence of your stay at the moment. That, what you are. If you are alive, then the resume should to transform a completely different form. This is not just a text, it's all you, so it has to live. Live with you.
If you have something to teach others, do not worth of hidden talents, without being negative influenced of the environment. Be sure to share your knowledges and experience with other people. But if there is no enthusiasm, burning and love for your cause, it is better to work in the air, to pick apples or dig ditches. God is a witness, for health these lessons are more useful.
This is one of the principles of my life, but learn to be "others. "Do it yourself, and everyone will follow you."* Correctly, the person follows to those who help him to structure the chaos of everyday life, so I do it unobtrusively, without scraping, intriguing, explaining and convincing.
My resume is compiled only on the model of my blog IKONA RUSSIA and my hobbies. I have never worked for private companies and third-party projects, which again shows the level of my self-sufficiency.
Look, this is an excellent example for you to understand on what I'm capable of and do not waste time looking for other candidates.

* Dostoevsky
read all
M Y T A L E N T S

I am a brand strategist. Why? It's simple. Now with IKONA RUSSIA cooperating successful companies, most of them are satisfied with built communications. If there is a connection, so my project is interesting and has a certain influence.
The knowledges of psychology given in University became the defining to the development of my product.
My skills in this area: the сoordination and control of the tasks within the project, researching and development of integrated marketing communications & media strategies, implementation of new functionality, naming & CEO.
I am firmly believe that any great project begins with a strong clear message. Content development process must necessarily to become the basis for the creation of any identity or campaign.
Go to the pages of IKONA RUSSIA and you will all see.
Quality, beautiful design and openness. I pay attention to every little thing and find inspiration in everything that surrounds me.
My purpose is to provide the best possible tools to achieve business goals.
Powerful content must have the perfect design. IKONA RUSSIA it is a living testament to my words.
Skills: concept design, logo development and modeling of web-resource structure, adaptation to a certain segment of the market.
My experience and attention to the details guarantee that I will stand up against any brief. Whether it will be a portrait, food or fashion shoot, my eye will capture the necessary moment for the perfect reflection of the brand, once again reinforcing its identity.
I am confident that I have unique innovative skills that that's why my sphere of competence goes beyond to the usual views. I believe that nothing should pass by my eyes. Researching and planning in any business is the basis of a strong foundation.
Field of activity: fashion, art, charity, HoReCa, Web. And whatever you need, my knowledge satisfies the highest priorities.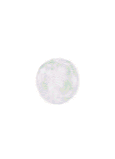 E D U C A T I O N
10 years
5 years
A C H I E V E M E N T S
Career in sports began from 6 years old. At 18 I got a Candidate Master of Sports in ballroom dancing. It was a long way, and I survived. I am grateful that I chose this direction. Ballroom dancing had the greatest influence on the formation of my taste.
Among the 50,000 attendees at the national educational forum «Seliger» my projects took the 2nd place however, the Russian government did not fulfill the promised funding. Since then, I rely only on myself and I don't expect help from anyone.
At this time, I graduated with honors from the Russian Federal University. The Directorate has allocated me a place in postgraduate studies to continue my education and became a Professor, but I realized that I can achieve more.
A defining year. Then I created IKONA RUSSIA.
In this blog I have acquired many skills that would never have given neither the school nor the University, nor had my entire life.
The beginning of the project, dedicated to online security. I was not afraid of the consequences, and now continuing to develop it, despite the pressure of Russia. SNOWDENWAY is in the TOP 10 of the 48 000 results for keyword queries in GOOGLE and YANDEX.

S K I L L S
P E R S O N A L
creative
team
work
innovate
hobbies
T H E B E N E F I T S T O C O L L A B O R A T I O N S
W I T H M E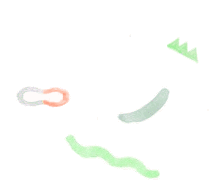 My philosophy is a simple truth: every part effects of the whole. So I'm ready to get spare hands and eyes, resolving any failures and the accumulated problems.
But the most my greatest advantage is integrity. I have many skills that allow me to keep control of the whole situation, thereby distancing you from the apocalypse.
P A S S I O N S
CHARITY
Cooperation with charitable foundation LAND OF CHARITY
LET'S DARE TO CHALLENGE CONVENTIONAL THINKING